By flykantech.com |
19
June 2023 |
1
Comments
MIDIPHILIER-II MIDI Interface
Have to say that the flykantech.com MIDIPHILIER-II is one of the ever professional MIDI Interface Box which combines 3 functions (MIDI-USB, MIDI Thru, MIDI Merger) in a single metal box. What 'smore, the UMB06 can be used cascade to fulfil professional music creators versatile requests.




The MIDIPHILER II is more than a simple 4i/4o USB MIDI Interface (or 4 Port USB-MIDI Hub). At Stand-Alone mode it can work as a MIDI Splitter ( MIDI Thru )- or a MIDI Merge Box. Simply power it from USB interface and select the mode you want using the dedicated mode switch button. You can use it as a 2-4 merge or 1-4 split box.

The MIDIPHILER II comes with solid and elegant aluminum housing and with 8 port status LEDs and 1 X mode button to meet your versatile daily working. Because the Multiple MIDIPHILER II units can be used at the same time to expand the number of MIDI ports.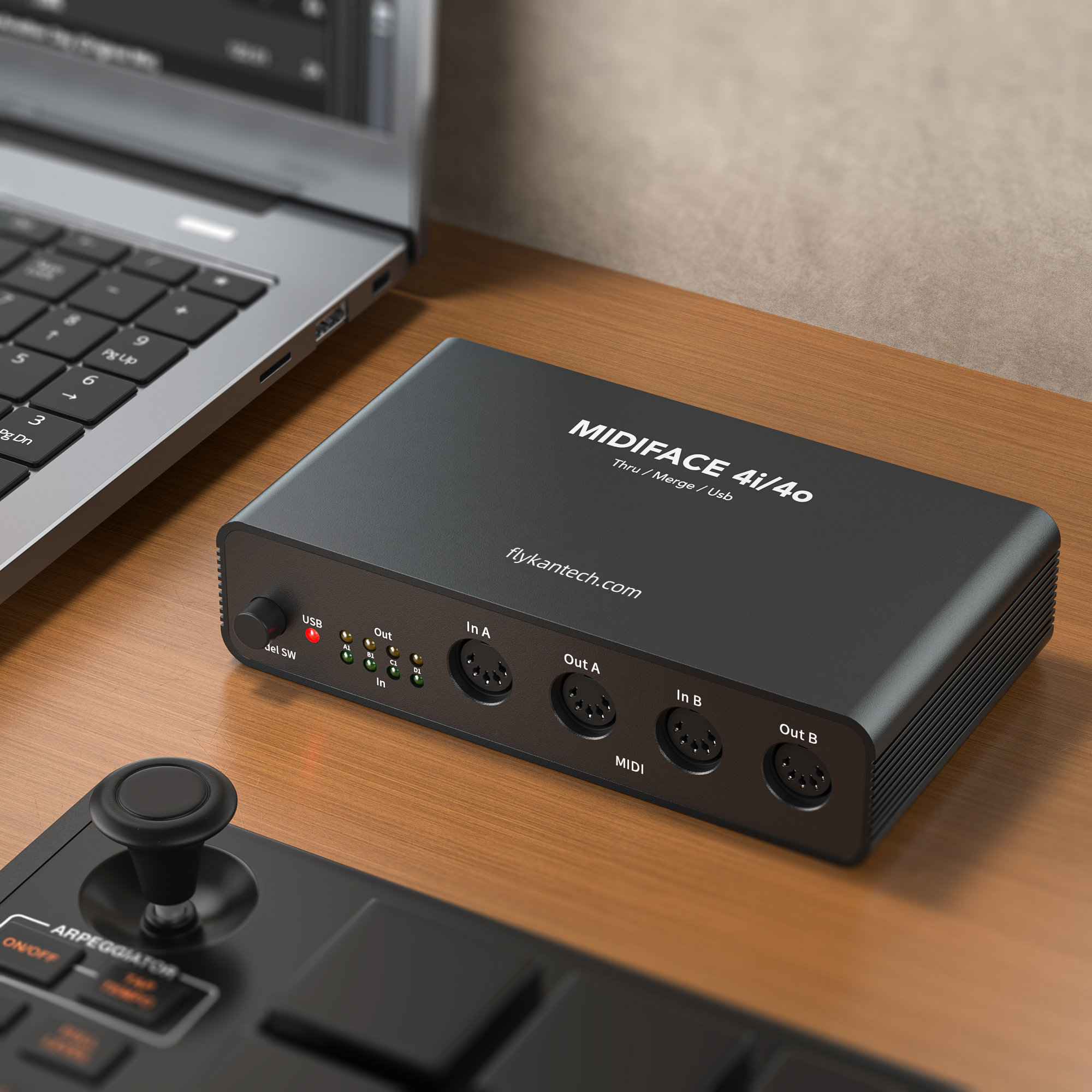 This makes it the perfect solution if you have only one MIDI input on a device (i.e. a computer or a sound module) but need to combine MIDI signals from multiple sources (i.e. a master keyboard, a hardware sequencer, a Guitar-to-MIDI converter, etc.).

MAIN FEATURES
■ The Perfect MIDI Gear for Music Recording / Composing
■ Connections: 4i/4o MIDI 5-PIN DIN Socket | 1 x USB B plug
■ No Additional Drivers Required. Powered by USB Type-B (* USB Power Adapter not included )
■ Multiple MIDIPHILER II can be used at the same time to expand the MIDI ports
■ Works with Any DAW & Compatible with Win, Mac, Linux
■ Dimensions: 20cm (L) x 17cm (D) x 6cm (H)
■ Weight: 430g

flykantech.com has been devoting on electronic products development and manufacturing for a decade. One-fo-All Service - flykantech.com offer seamlessly professional product concepts, provide the designs and help the marketing with partners.

| MIDIPHILIER-II | MIDI Merger | MIDI Thru | MIDI-USB | flykantech.com |


Leave a Reply
Your email address will not be published.Required fields are marked. *